BILOXI, Miss. (GULF COAST WEEKEND) - The 2022 Girl Scout Cookie season is underway, and scouts across the country are ready to fulfill all your cookie wants and wishes. Along with our old favorites - Thin Mints, Samoas, and Tagalongs - there are some new offerings for sale. This year's new cookies are called Adventurefuls, a brownie-inspired cookie with caramel-flavored crème and a hint of sea salt.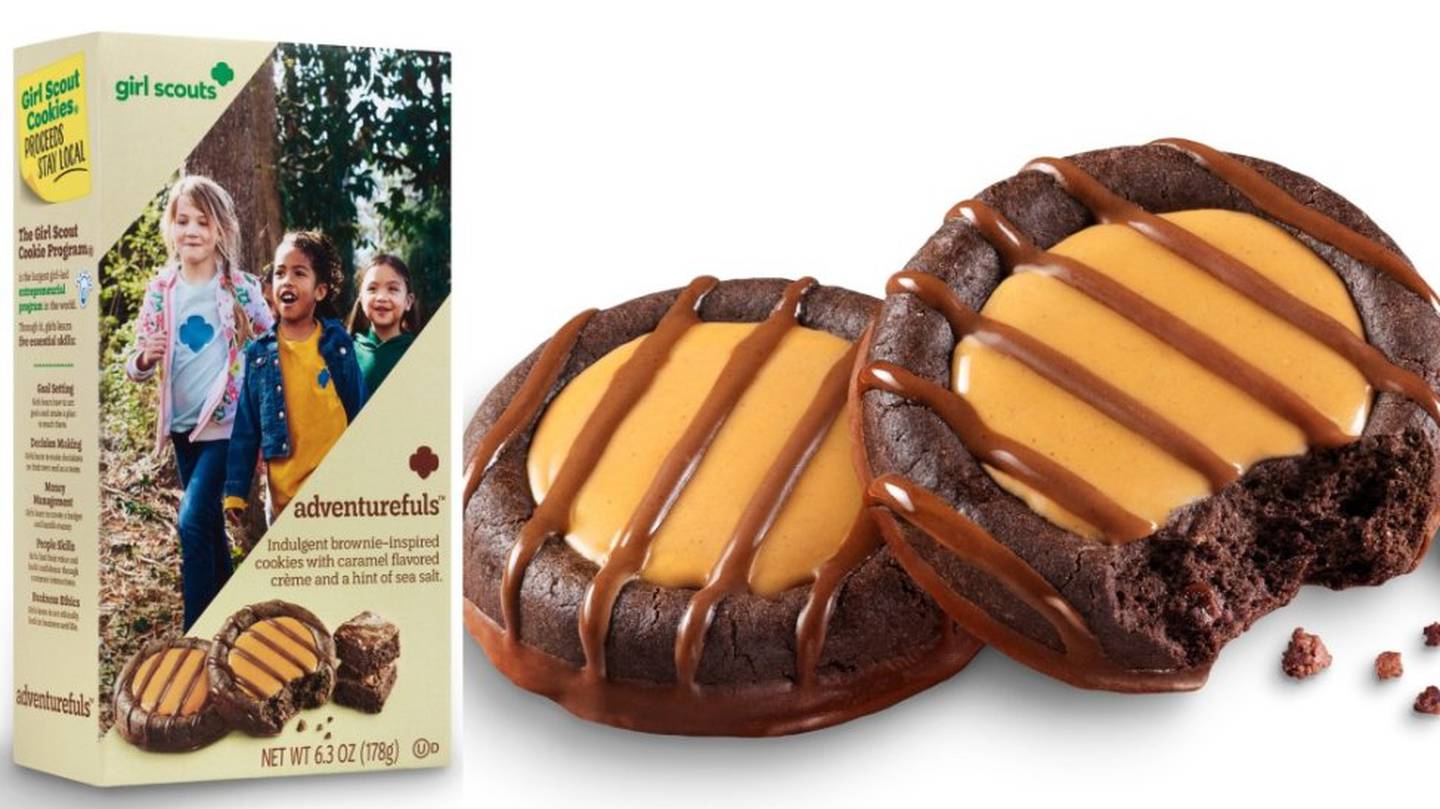 Since the start of the COVID-19 pandemic, these young entrepreneurs have found ways to adapt and stay safe while hosting virtual cookie booths and drive-thru contactless cookie stands.
"In 2021, Girl Scouts created new ways to be successful in their cookie businesses so they could continue to use their cookie funds to power experiences like camp, troop activities, and service projects in their communities," said interim GSUSA CEO Judith Batty. "We are inspired by the resilience and ingenuity of Girl Scouts and cannot wait to see the girl-led innovations in the 2022 Girl Scout Cookie Program. You may see cookies, but we see leadership and adventure in each box."
How to Purchase Girl Scout Cookies This Season
Girl Scout Cookie season is recognized nationally from January through April, but local timing and product availability varies. The best way to buy cookies is to reach out to a local Girl Scout, troop leader, or scouting parent you know.
Beginning February 18, enter your zip code into the Girl Scout Cookie Finder at www.girlscoutcookies.org to find a booth near you, to purchase cookies from a local Girl Scout troop for delivery, or to donate cookies to first responders and local causes.
You may also support the Girl Scouts by visiting DoorDash.com or download the app to find out if and when on-demand delivery is available in your area by searching for "Girl Scouts." As part of the entrepreneurial experience, local Girl Scouts will track and fulfill orders, manage inventory, and more, while partnering with DoorDash's technology and team.
In select areas, consumers can order Girl Scout Cookies in January for pickup or delivery on DoorDash.com or the DoorDash app, with expanded on-demand delivery beginning in February. As always, all proceeds benefit Girl Scout troops and the local councils, powering amazing experiences for girls and facilitation of the Girl Scout Leadership Experience.
"As a Girl Scout Cookie lover myself, I am so excited to welcome Girl Scouts of the USA to our platform, providing a fast and convenient option for customers to access beloved Girl Scout Cookies on-demand, while empowering Girl Scouts to meaningfully grow their cookie businesses," said Shanna Prevé, DoorDash's VP of strategic partnerships and business development. "Through this collaboration, we aim to provide access and opportunity for Girl Scouts, while providing their neighborhoods with safe, efficient, and enjoyable ways to support their local troops."
Check out the complete Girl Scout Cookie line-up for 2021-2022.
Copyright 2022 WLOX. All rights reserved.