OCEAN SPRINGS, Miss. (WLOX) - A South Mississippi boy's Mardi Gras dreams came true Friday afternoon.
The first-grader was assigned a school project to decorate a Mardi Gras float out of a shoe box. He loves to see the pirates on the Krewe of Marcellus float every year, so he made his own miniature version.
The only problem: His school has a strict no-weapons policy, and that includes toy cutlasses. The school emailed the child's mom about the issue, and eventually she did what she could to make it work. His mom headed to the school and adjusted the float, disarming the pirates.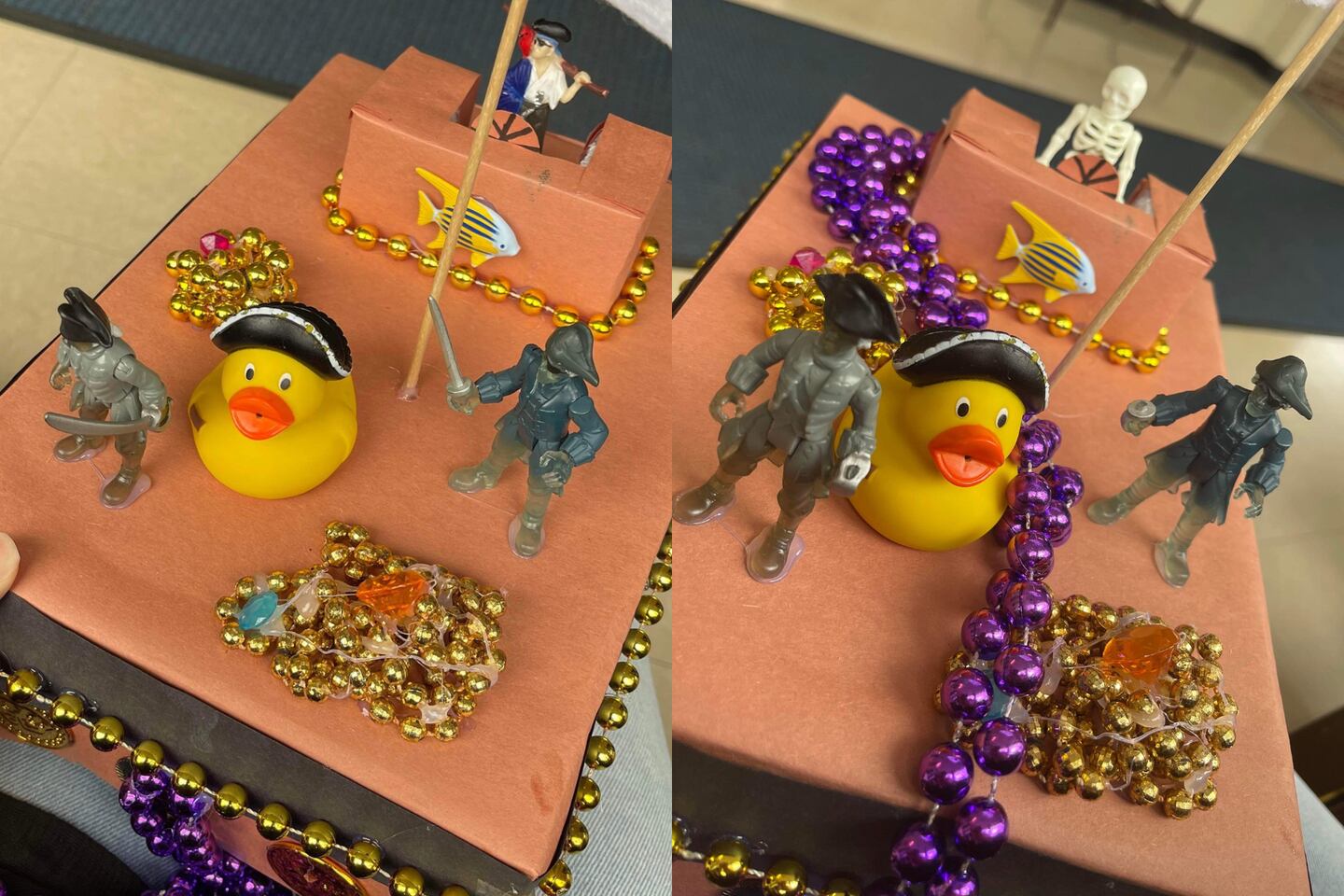 The student was disappointed his project, that he had put so much work into, wasn't up to standard; but it wasn't all for nothing. The Krewe of Marcellus heard about his story and wanted to cheer him up, so they came up with a plan.
The krewe invited him out to Bailey's Lumber Friday for an exclusive pre-parade tour of the float. He also got to meet the members and got a big bag of pirate goodies to take home with him.
His mother says an unfortunate situation was turned into a great Mardi Gras story.
Want more WLOX news in your inbox? Click here to subscribe to our newsletter.
Copyright 2023 WLOX. All rights reserved.