BILOXI, Miss. (WLOX) - Several coast veterans expressed themselves through art in the Biloxi VA Medical Center's 9th annual National Veterans Creative Arts Festival competition.
More than 30 veterans' artistic creations were on public display Wednesday inside the Recreation Hall as winners were announced across many categories.
The art contest recognized much more than creative skill. It also showcased the veterans' progress, recovery and healing.
"I stay busy with my artwork," Gulfport artist Gerald Bryant said. "You've got to find an outlet, and my outlet is my artwork and my music."
Bryant won first place in the scratchboard category, which made his nine-year streak placing in the competition.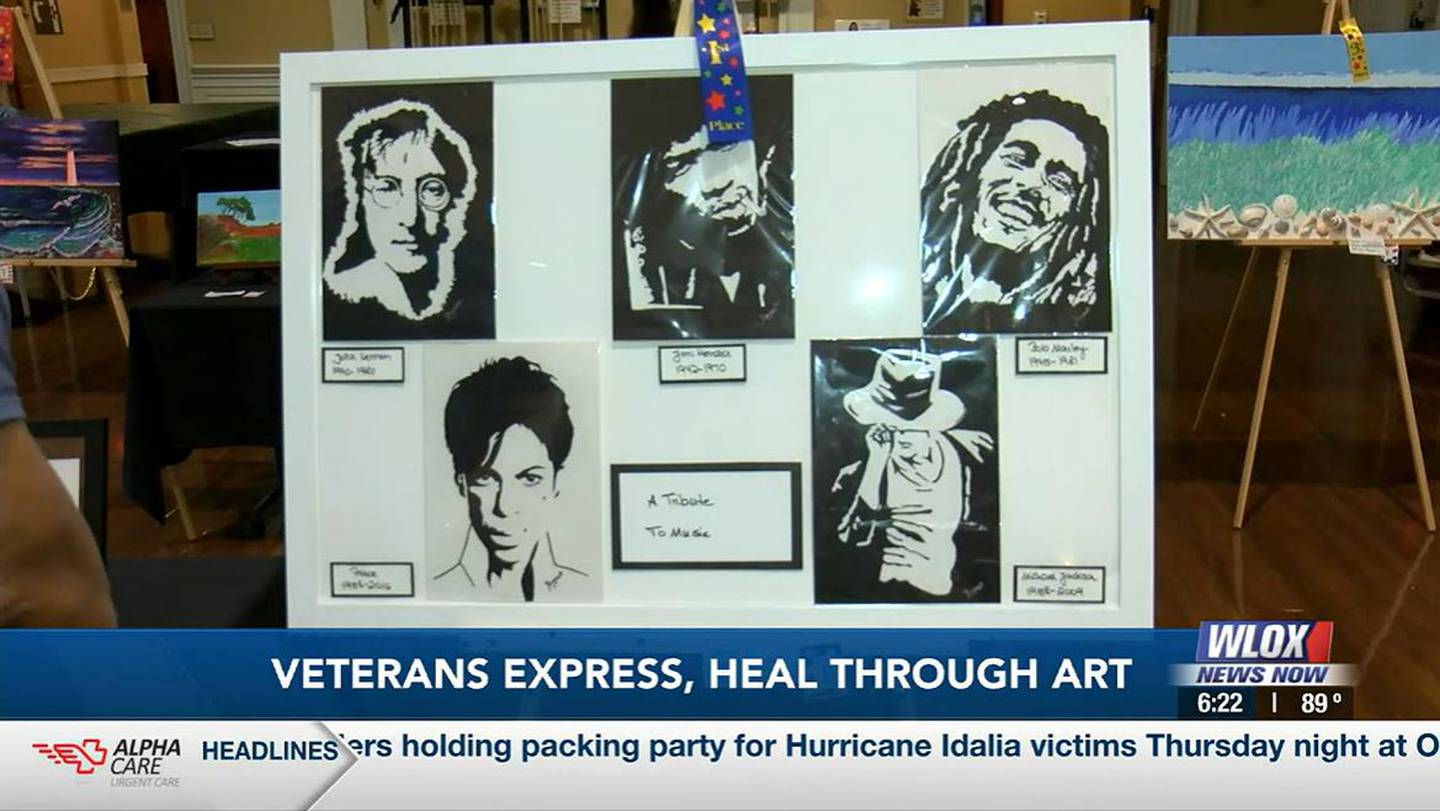 Bryant served in the U.S. Army for 12 years before joining the U.S. National Guard for about half a dozen more.
"I've been struggling with my PTSD (post-traumatic stress disorder) for almost 20, 20-plus years," he told WLOX. "It's really devastating to go through life knowing that you may not ever get better."
Bryant said he's rarely ever creating art without music playing, so in his prize piece he chose to highlight some of his favorite artists - John Lennon, Jimi Hendrix, Prince, Bob Marley, and Michael Jackson.
"Your mind is occupied, and it takes your mind away from all the other stuff that you have to deal with," Bryant said.
U.S. Marine Corps Veteran Grady Byrd agreed, saying, "When you're working on art or anything creative, it just blocks out anything else."
Byrd worked for Leathernecks Magazine, which was an official Marine Corps publication that ran monthly up to 1972.
He placed first in the color-pencil category with his drawing called 'Flowers for Lucille'. He drew his subjects outside the world-famous Café Du Monde.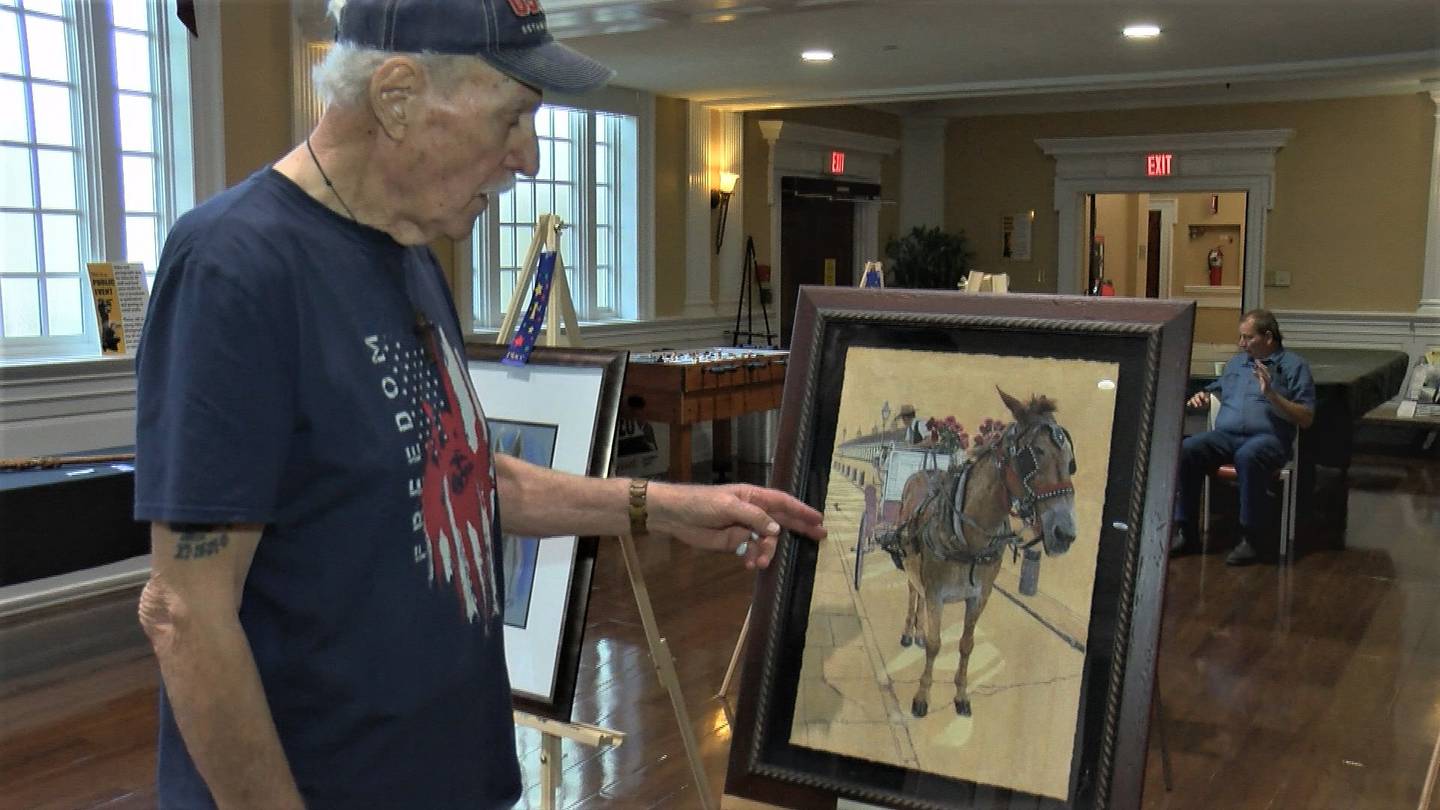 "Art is very therapeutic," Byrd said. "There's a lot of veterans that's had a lot of problems, and this has been, I can notice it, it's been so therapeutic for them."
The top-three finalists in each category Wednesday will be digitally submitted, and advance to a national contest against other VA artists from coast to coast.
Last year, Byrd won first place in the nation after submitting a pencil drawing with a story.

After winning, he said he took his first-place piece to an appraiser who told him his drawing was then worth $35,000.
The national competition results will be announced in December. First-place winners will be invited to attend the 43rd National Veterans Creative Arts Festival next spring in Denver, Colorado.
Last year, Bryant won third place at the national competition.
"Truthfully, I think every veteran that is artistic in some way, no matter what it is, should get involved with this," he said. "I do believe it's going to help them out. I'm not just saying that just to be saying it. I'm proof of it."
The two-day art competition will continue on Thursday with musical, dance, drama and other creative performances. It's open to the public at the Biloxi VA Medical Center on Veterans Avenue.
Click here to subscribe to WLOX News on YouTube: Keep up with South Mississippi news, sports, and local events on our YouTube channel!
Copyright 2023 WLOX. All rights reserved.