(CNN) - Oreo is bringing back a fan favorite after three years.
The red velvet Oreo returns to shelves next week for a limited time. It was the "most-requested" flavor, according to Nabisco.
The cookie consists of a layer of cream cheese creme sandwiched between two red velvet-flavored cookies.
Fans have been requesting these Oreos be brought back since they left stores in 2020.
By the way, the traditional chocolate Oreo flavor and red velvet are not the same thing.
Red velvet cake is not simply just a chocolate cake with red food dye in it.
While it does have more cocoa than a basic chocolate cake in its recipe, the taste is more like a mashup of chocolate and vanilla.
Red velvet brings the total to 12 varieties of Oreos available, including mint, dark chocolate and hazelnut.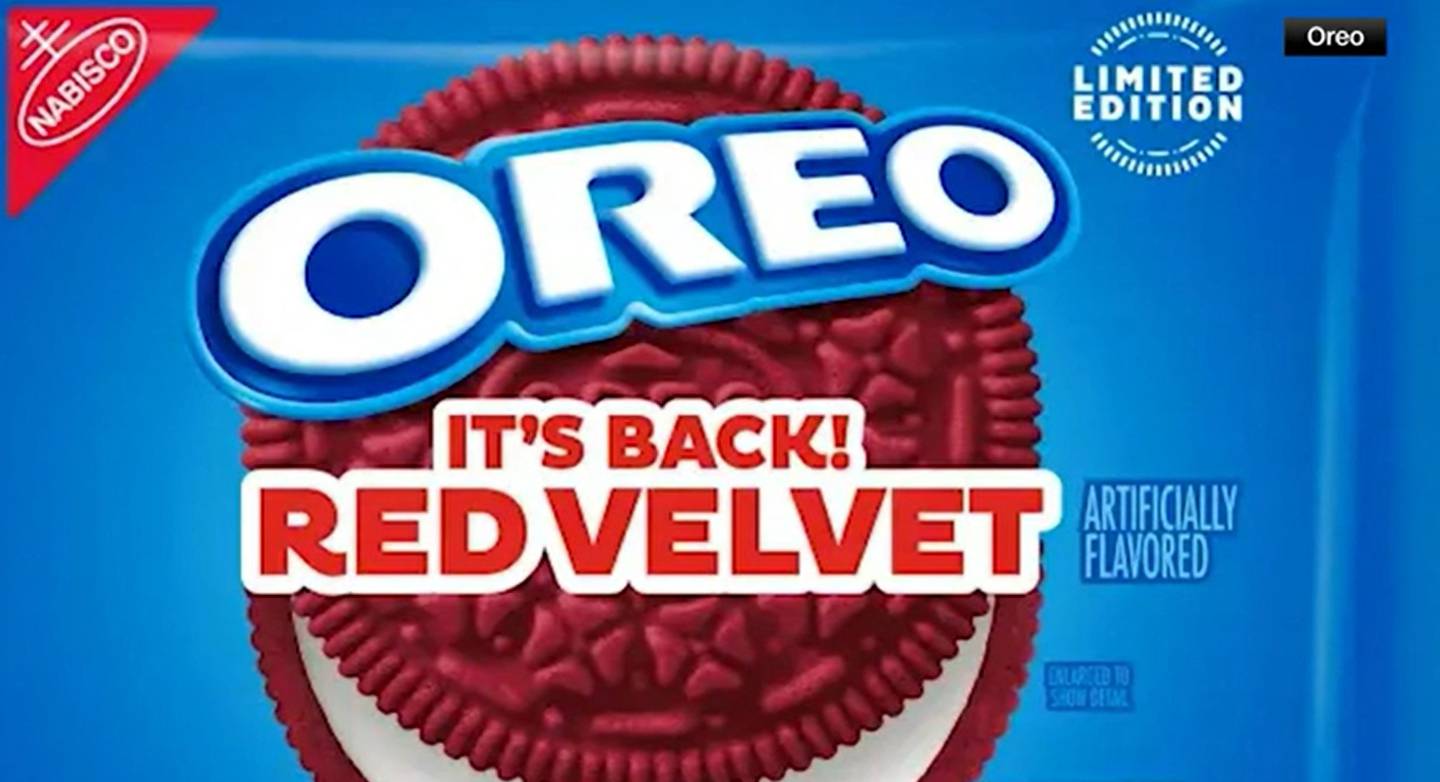 Copyright 2023 CNN Newsource. All rights reserved.