BILOXI, Miss. (GULF COAST WEEKEND) - We're not here to trash talk the Shamrock Shake. But if you're looking for an elevated version of a sweet, St. Patrick's Day treat, drive past the drive thru and head to the Sugar Factory at Hard Rock Casino Resort in Biloxi.
Their Lucky Leprechaun Insane Milkshake is available for a limited time March 4th - March 31st. It features vanilla & coffee ice creams blended with Jameson Whiskey poured into a green chocolate-covered mug with leprechaun sprinkles. The Instagram worthy, over-the-top treat is topped off with whipped cream, chocolate gold coins, rainbow sour belts, and a rainbow whirly pop.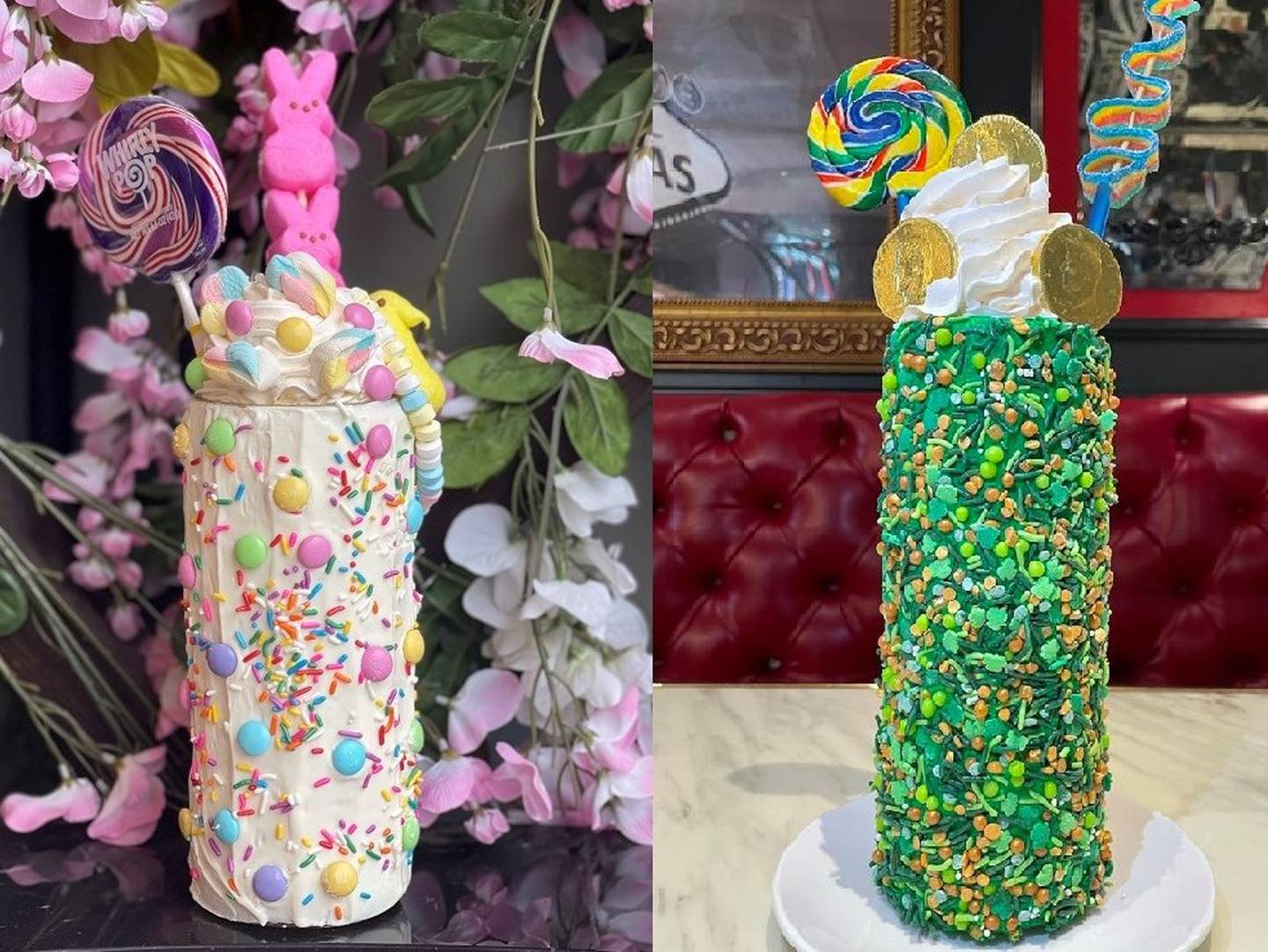 While you're there, check out the Easter-themed Spring Insane Milkshake, which feels like an entire Easter basket in a mug, minus the eggs. This shake is made with a blend of vanilla ice cream and rainbow sprinkles, topped with whipped cream, colorful marshmallows, marshmallow peeps, a candy necklace, and a whirly pop.
Sugar Factory Biloxi is open 24 hours daily, offering breakfast, lunch, dinner and late-night food options. Since it's located inside the Hard Rock Hotel & Casino, reservations are required by hotel security if you have people under the age of 21 in your party. All customers under 21 must be accompanied by a person 30 years of age or older.
See the full menu or make a reservation here>> https://bit.ly/3IJqtgH
Copyright 2023 WLOX. All rights reserved.